Too Much Fug For One Post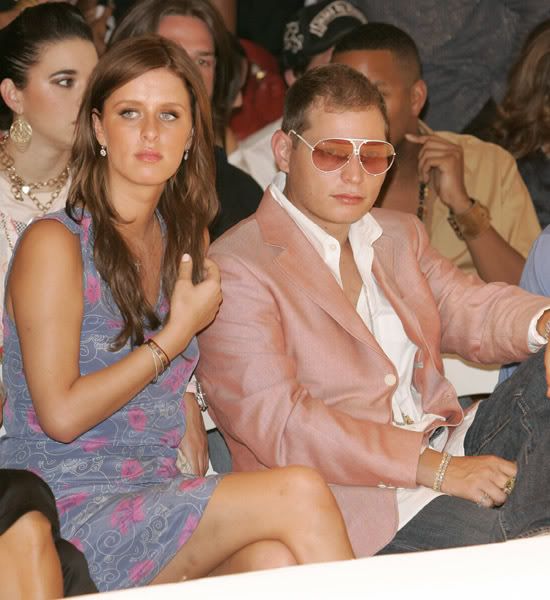 What is the purpose of these two?
Scott Storch
is a successful music bitch, so I'll give him that.
Nicky Hilton
has to be one of the ugliest girls in the room. Even with all that rich plastered on her, she's still working for the fug. A face like that should be pumping gas at a station in the middle of nowhere. She looks like on of the monsters in
The Hills Have Eyes.
These two found themselves stinking up the front row at Heatherette last night in Miami which isn't hard to do.