Maybe Firecrotch Can Give Him a Loan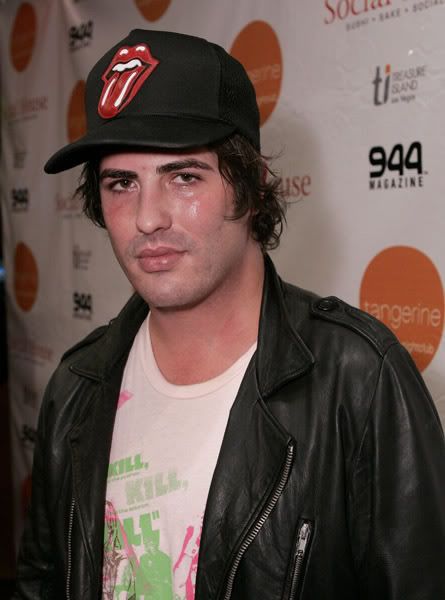 Brandon Davis
once said that
Lindsay Blohan
was broke, because
"she only had like $7 million"
. Looks like he's the broke bitch now. Apparently, sweat pig has bounced a $10,000 check he wrote to
Joe Francis
of Girls Gone Wild.
The Davis family may be running out of cash. Brandon's mom is selling her $15 million Bel Air home and his aunt is suing the family for more inheritance.
Brandon told
Page Six
that the check bounced, because he was switching banks. He stated that he paid Joe cash instead. Joe denies this. Brandon then told
Page Six
"
fuck you
" and hung up.
I just pray that Brandon won't pull a "
Screech
" and try to sell a sex tape. I can watch two, sweaty bears hook up for free. I'm sure one of him and
Paris
exists. She makes sex tapes as often as we make doo doo.