Future White Trash Baby Alert!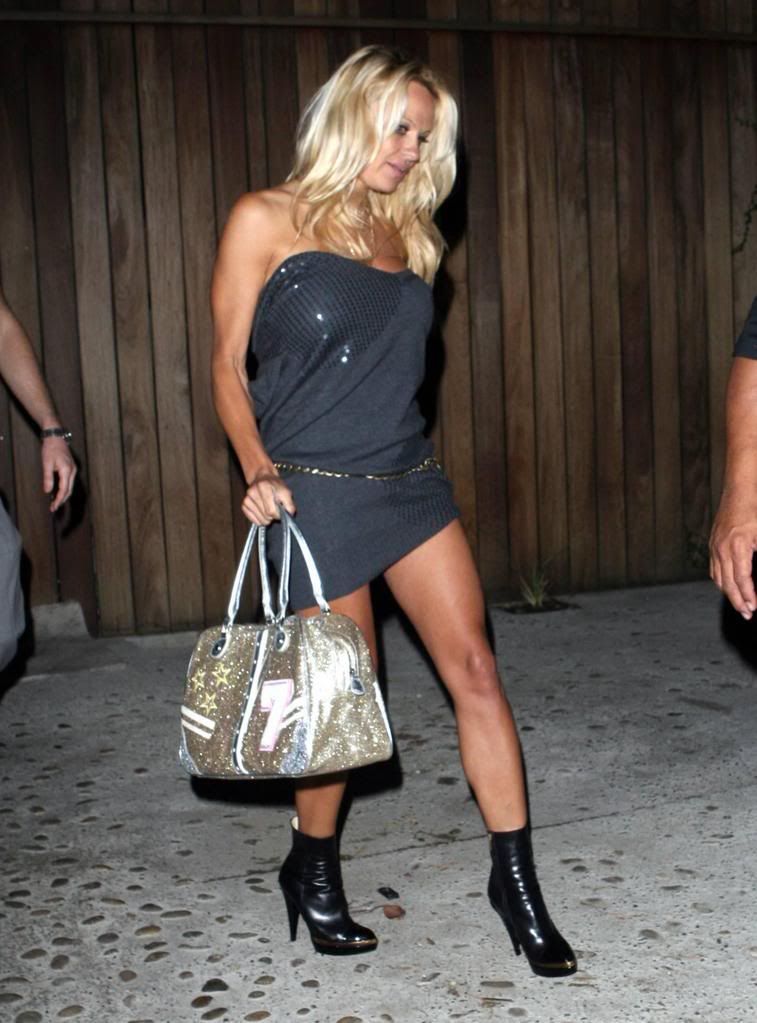 Pamela Anderson
and her husband,
Kid Rock
, are apparently trying to have a kid. She has brushed off rumors that she is pregnant and sources close to the couple state she's not pregnant right now, but that they are trying.
A source said,
""Kid wanted to get back with Pam partly because of this, but she didn't know he wanted a child. They are trying really hard right now."
This news may upset
Tommy Lee
, because according to friends he wanted to have a baby with her before she got married to Kid.
Pam is seen in these pics looking like a haggard mess as she leaves
Paris Hilton's
house. Methinks that if she was pregnant, she isn't anymore after being exposed to Paris' toxic skank.
Source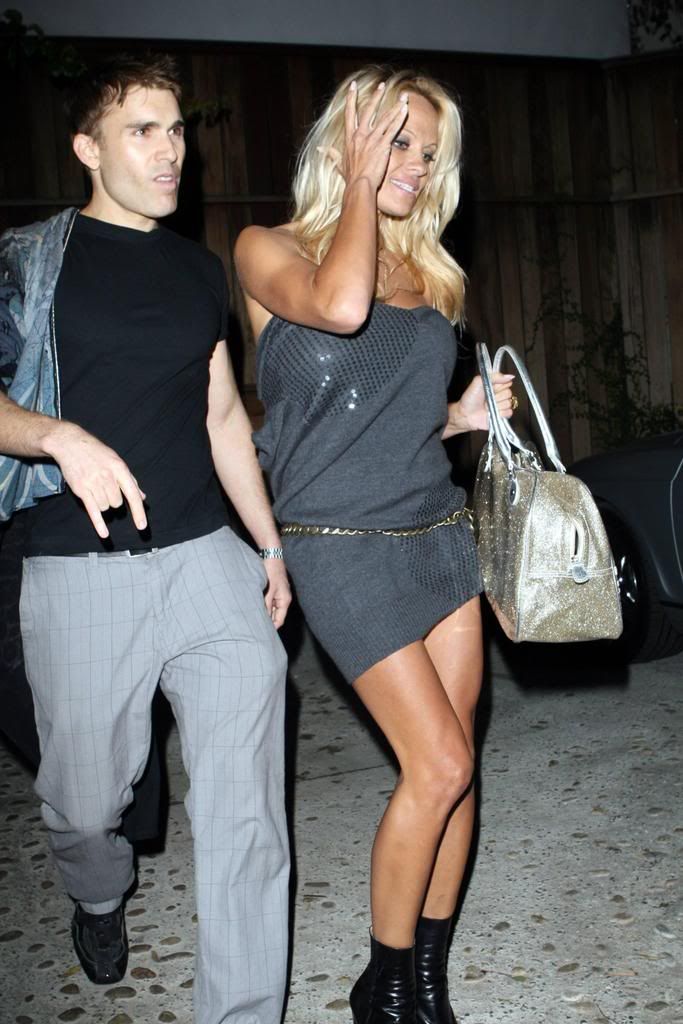 Pics:
Source