Fug Leading the Fug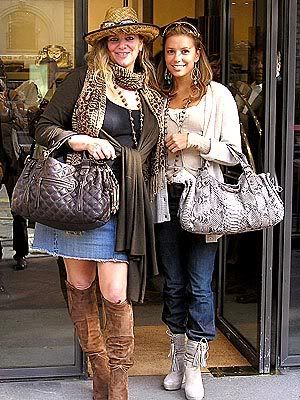 Eva LongWHORIA
spent some quality time her man,
Tony Parker's
, mom in Paris yesterday. My eyes don't know where to rest. I look up and see two nasty-ass faces and I look down I see two fugly fug purses.
I would normally think it smart for Eva to pose next to someone so fug, to make herself look hotter. In this case, Tony mom's ugly brings out Eva's hardcore and true fug. It's like when the sunlight hits a leaf and you can see the gold in it.

Thx Brenda