Donatella, Just Because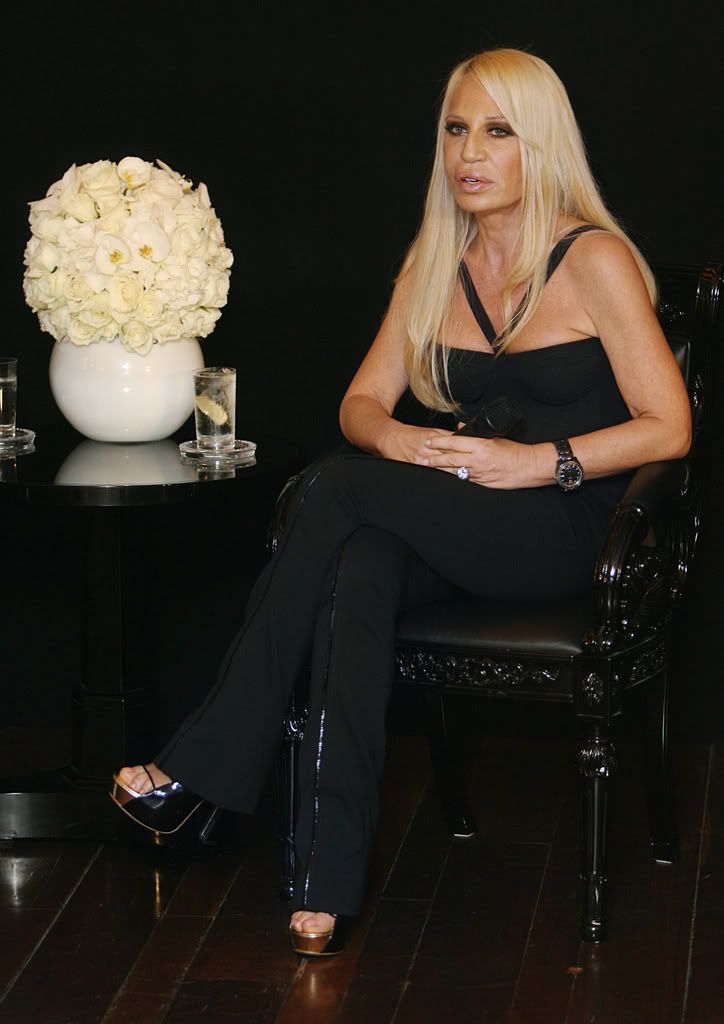 I've been giving a lot of attention to the grossness that is Rachel Zoe that I have failed to give attention to one of my favorite fuglies.
Donatella Versace
is seen here at a press conference in Beijing on October 16th. The staffers of the conference were smart to dim the lights as to not offend the good people of Bejing.
Donatella doesn't look as bad as usual...what am I saying? She looks wretched. Those flowers look more like a human being than she does.
That being said, I'd hit it.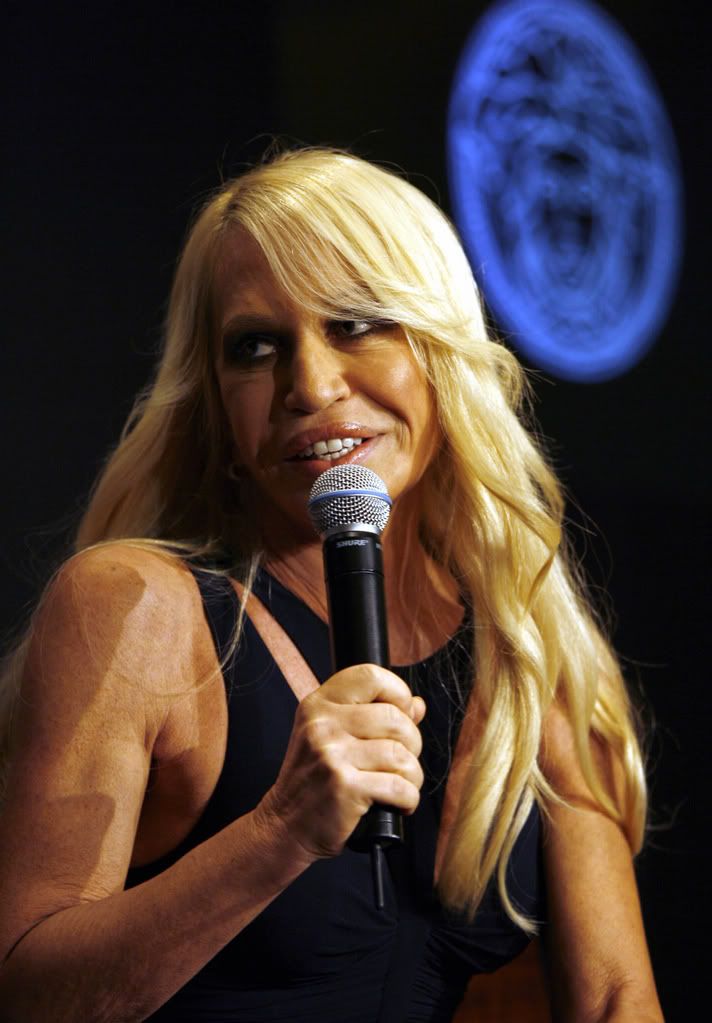 Source