Cocker Spaniel Hair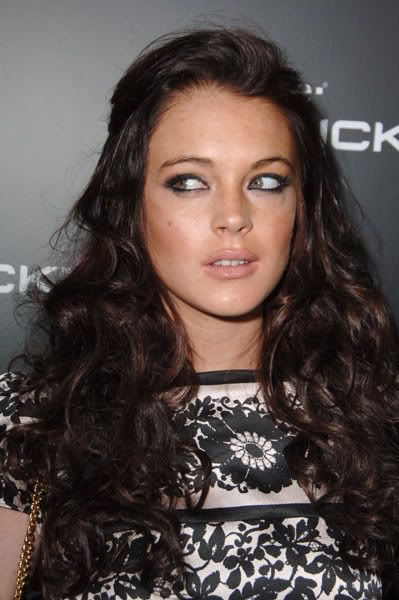 Blohan
actually looked kind of fat at the T-Mobile Sidekick 3 party in Los Angeles last night. I will say it's nice to see her a little more healthy looking. She still has coke eyes, but hey - we can't have it all? The new hair color is on the fug side though. That ratty thing looks damaged to hell.
In other Blohan news,
Tara Reid
recently said this:
"Lindsay Lohan reminds me of a younger version of me."
Yeah, keep telling yourself that. At least Lindsay gets her plastic surgery from a real surgeon and not from some random dude she met in a Mexican alley way.

Source