Alec Baldwin is Such a Caring Person and Doesn't Use Condoms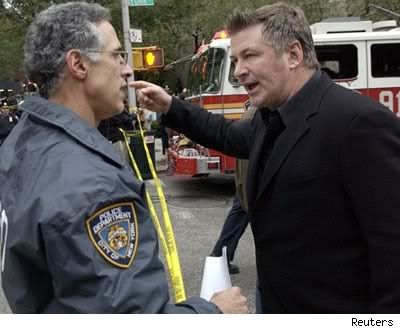 Yankees pitcher,
Cory Lidle
, died in a tragic plane crash in NYC yesterday.
Alec Baldwin
didn't think it was a big deal, because he demanded to be let through a street that was closed due to the accident. He fought with a cop at the scene and demanded to be let through. They should've let him through and prayed debris fell on his stupid ass.
Earlier in the day, Alec Baldwin told
Howard Stern
that he doesn't like condoms. Howard asked if Alec used rubbers with his girlfriend,
"No, never. I don't go for them."
Not only is he a dick, but he's a dirty dick too!

Source