Saint Courtney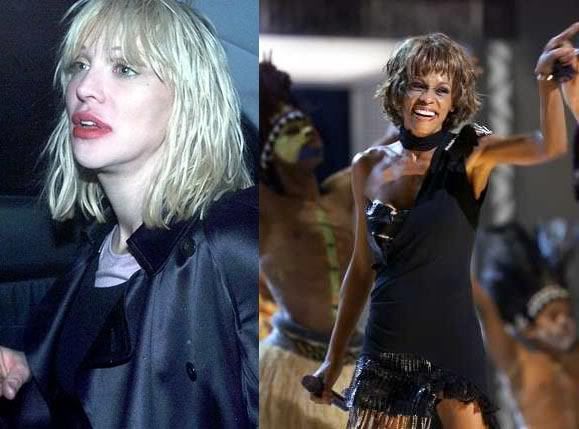 Us Weekly
is reporting that
Whitney Houston
got clean with a little help from
Courtney Love
.
Clive Davis
wanted to help Whit so bad that he asked Courtney for her guidance. Courtney suggested that Whit use her addiction coach, Warren Boyd.
""Getting sober has given her the clarity to move on from him,"" a source close to Houston tells Us. Adds another source close to the couple, "After all these years, she cleaned up and got smart. She didn''t need him and realized it."" (Reps for Houston and Brown had no comment.)
Finally, Courtney is helping somebody else out instead of helping herself. She might still have some drugs in her system, because
she recently said that one song
on
Nirvana's Nevermind
album is about her.
"There's only really one about me because it was written late in the day. Most of the songs are about another girl, which is annoying. But I'm not gonna name (which one's about me) because I feel like it's just my secret.
"A lot of the songs on there aren't even about girl stuff."
Which song do you think it is? I'm guessing "Stay Away".