Lily Allen is My Effin Hero
Lily Allen
is one of the hottest bitches I've come across in a long time. She's currently enjoying success in the pop music world with her debut album. If you haven't heard it,
go and buy this
shit cause it's hot. Anyways, she's the shit in London and currently making a splash in the States as well. She is also known for being quite outspoken about celebrities. Don't fuck with this girl.
When
Parasite Hilton
was in the UK promoting her shitty album, Lily said this:
"Paris is hideously untalented. I poured my heart into my album. She just got someone else to do it for her. If she's rude to me I'll punch her."
Lily means it to. She recently went off about socialite,
Peaches Geldof
. Peaches is the daughter of
Bob Geldof
and is quickly becoming the
Tara Reid/Paris Hilton
of the London party scene. Bitch is a waste. Lily had this to say:
"(I hate) Peaches Geldof. Because of who she is. "I find it really offensive, like she did this like documentary about Islam and it was really awful. I watched it on (British TV show) RICHARD AND JUDY and it was like, 'Yeah I just really think that kids in this country don't really know enough about Islam and I think that they just really need to know a lot more about Islam'. What do you know about Islam, you useless oaf?"
Lily was then asked if she'd fight Peaches:
"I would probably like, stamp on my can of Magners (cider) and then stab her in the ear."
I think I'm in love.
Source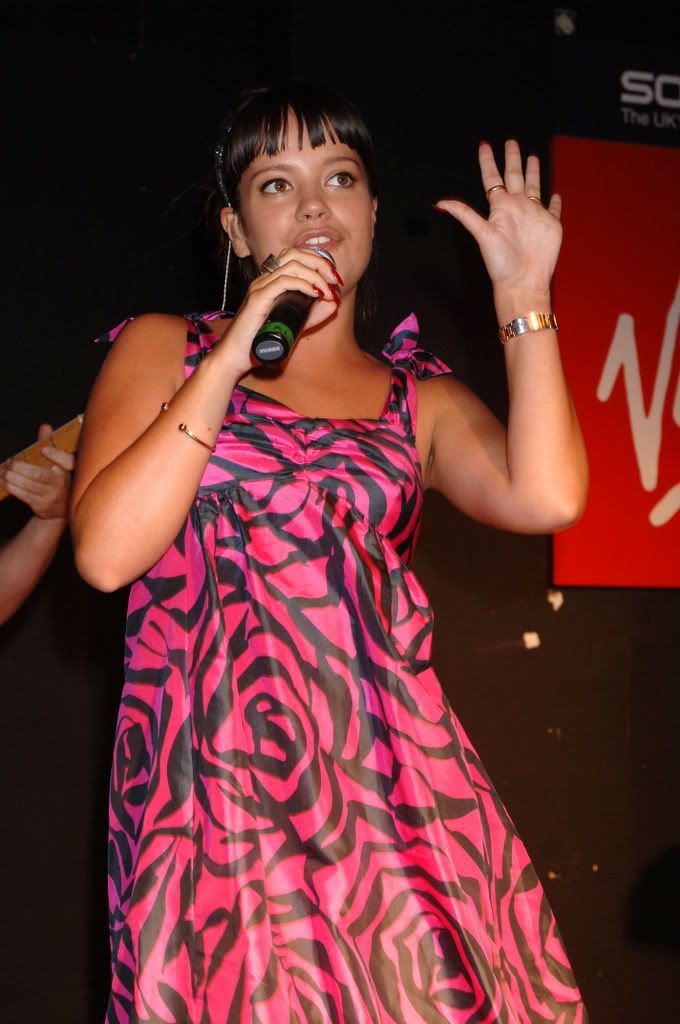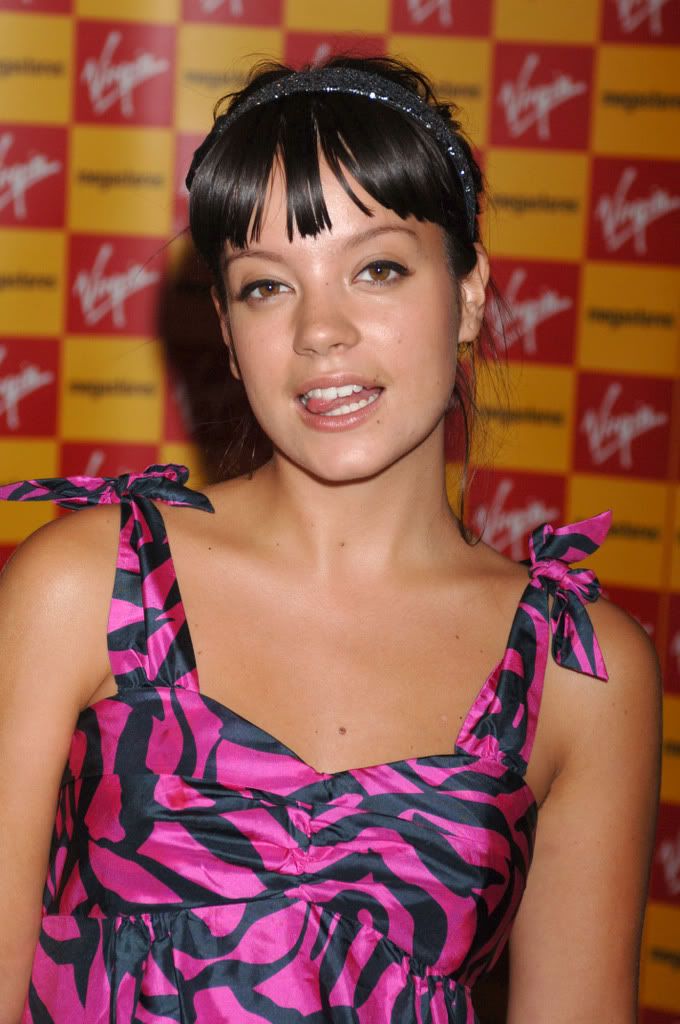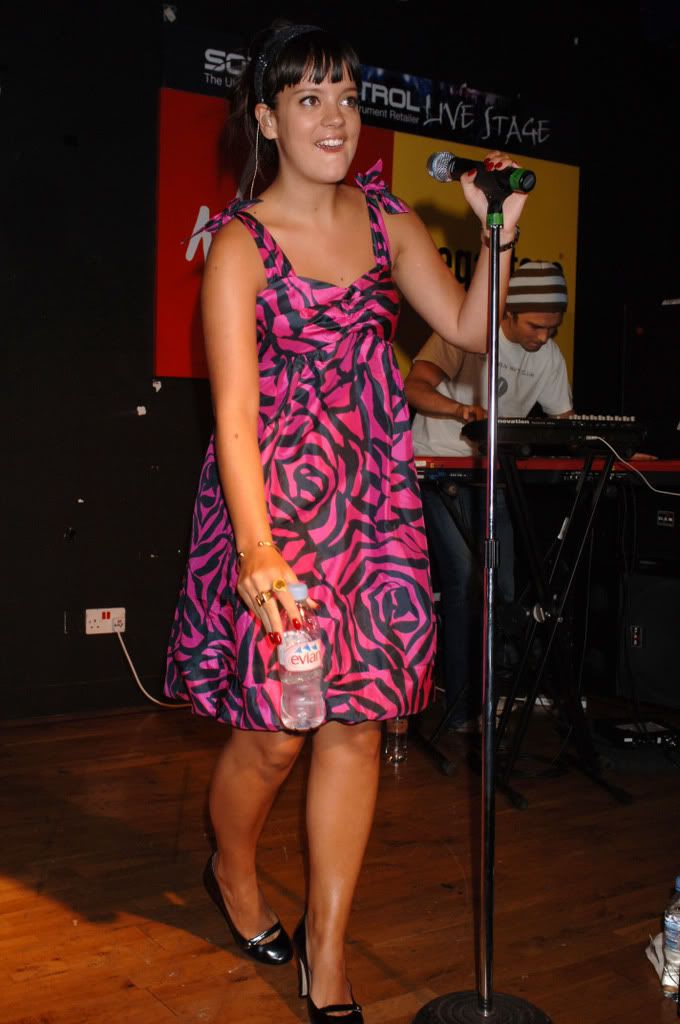 Peaches Geldof and friend