Eeek! What Did Madonna Do to Her Hair?!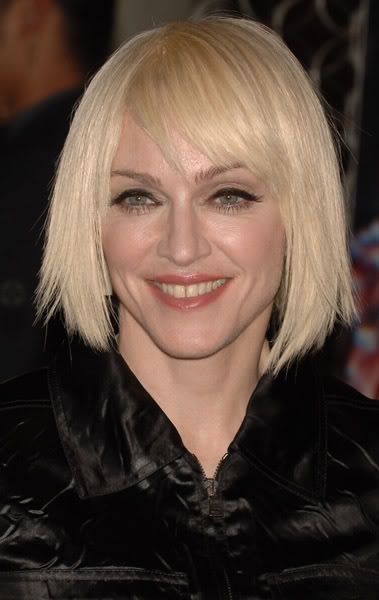 At first I thought this was
Sharon Stone
with a bad wig, but it's actually
Madonna
at the
Steven Meisel
Photography and Videography exhibition in Tokyo. She collaborated with the photographer on some shit called "
X-StaTIC Pro=Cess.
" Are they ravers? Who has a name like that?
Anyway, if that isn't a wig than her hair is straight-up hash browns. Put that shit next to some scrambled eggs and some waffles and you got yourself a delicious breakfast.