Blohan's Clumsy Ass May Move to England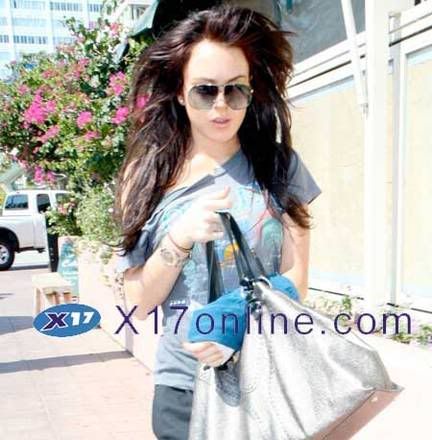 Lindsay Blohan
covered up her fractured wrist as she ventured outside in Los Angeles. I don't know why she's hiding a cast? We all knew she broke it. What is she hiding? She probably wrote on her cast "
Firecrotch Lives
" or "
Coke Wrist
".
Anyway, Blohan has apparently gotten sick of all the media attention in the States that she's seriously considering moving to London. Sources close to her say that she's looked at property in the Notting Hill section of London. Probably because she loves the movie so much and thinks she's
Julia Roberts
.
She apparently told her friend: "
I''ve been looking at some properties while I''ve been over here and we're hoping to buy something soon. I can see me and Harry [Morton, her boyfriend] really fitting in there."
Source
,
Source