Blohan Shows Her Kitty, Again!!!!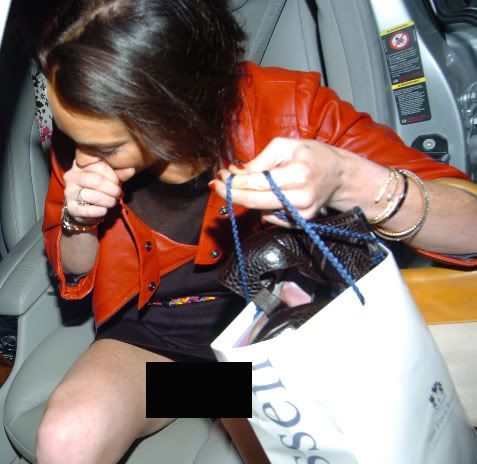 Blohan
has done it again! She dropped the panties and showed her shredded pastrami as she got out of a car. Doesn't she care about the safety of others? Invest in some panties, that's all we ask or learn how to keep your legs shut. I know it's hard.

Click to see full version and get a whiff of her tuna!
Thx Ben