Becks: Posh Spends All My Dough!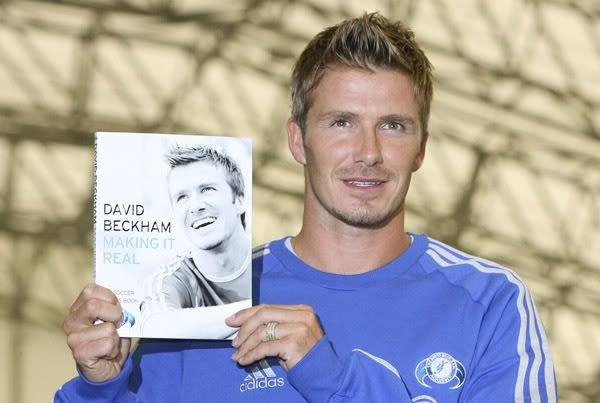 David Beckham
is currently promoting his book and revealed that his wife,
Posh Beckham
, is a shopaholic. In speaking with Radio 1 he said that she spends all his money and never buys him anything. God, I love that bitch.
"Victoria loves shopping. She goes out and buys loads of expensive bags and clothes. Then she says, 'I bought you something', and hands me this leather bracelet that cost about one euro."
That's my kind of girl. You know she doesn't even give him sex, because she's like too precious. She lets him do it from behind while she flips through catalogs and orders more crap. Ugh, she has the perfect life.
Source