Who Wants to See 80-Year-Old Nude Bits?!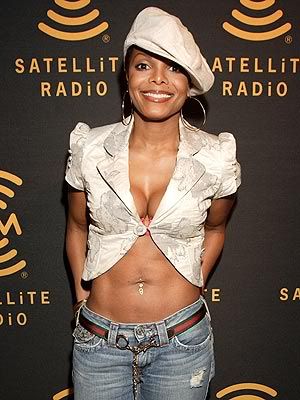 Janet Jackson
has vowed to keep showing her shit until she's 80! She told Vibe Magazine that she lost a lot of weight and loves to show off her body. She said she doesn't plan to stop doing sexy photo shoots anytime soon,
"when I'm 80... That's when I'll call it quits.".
SUCIO! Who the hell wants to see that shit at 80? You know her fake titties are going to look hellish by then. I mean she won't have anymore ribs by then, because she keeps pulling them out.
Janet, please don't do this to us. Please say you'll stop posing sexy like next year!
[
Starpulse
] [Thx Clint]