Vadge Finally Helping Someone Else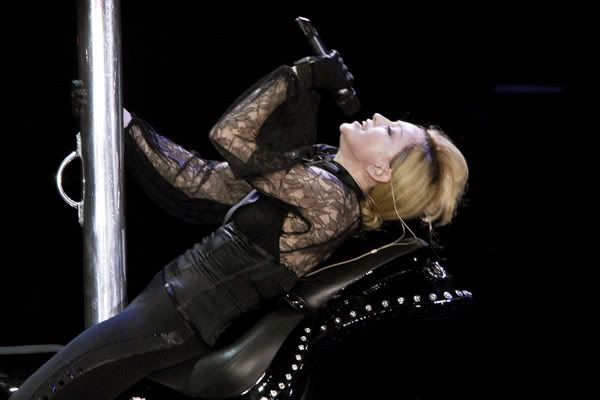 Could this be? Could
Vadge
actually be giving cash to an organization that doesn't start with K and end in H? She told Time Magazine that she's pledging a shit load of money to African orphans.
She said:
"Now that I have children and now that I have what I consider to be a better perspective on life, I have felt responsible for the children of the world,"


"I've been doing bits and bobs about it and I suppose I was looking for a big, big project I could sink my teeth into."


She has given a whopping $3 million to various projects.

That big project includes financing a $1 million documentary about the plight of the orphans, as well as a partnership with anti-poverty crusader Dr. Jeffrey Sachs on programs to improve the health, agriculture and economy of a Malawi village.

Sachs is the founder of the Millennium Villages project, which works to make villages self-sufficient through such simple tools as schools, seeds and clean drinking water. He has enlisted such celebrities as Bono and Angelina Jolie in his cause.

As part of her Raising Malawi project, which she cofounded with Kabbalah Center founder Michael Berg, Madonna has also met with Bill Clinton to see if they can work together to bring low-cost medicines to the area, Time reports.

Her plan will kick into high gear next week, when ground will be broken on an orphan-care center in Malawi that will be able to feed and educate as many as 1,000 children a day.

Malawi, a southeast African nation of 12 million people, is plagued by AIDS and malaria and is home to about 1 million orphans. Madonna has yet to set foot in Africa, but plans to go in October.
Ok, I guess the Kabbalah is involved. Whatever at least she's doing something for somebody else. I'm not even mentioning
Angelina Jolie
! I just can't believe Vadge has never been to Africa!
[
Time
]