The Emmy Awards: Who Looked a Wreck? Part III
The expression on that woman's face in the back says it all.
Paula Abdul
was on crazy pills the entire night. I can't wait till some of her shit hits youtube!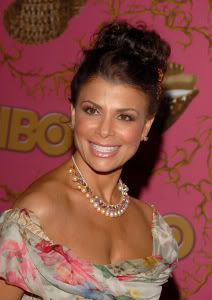 I don't know who this woman is with
Gregory Itzin
, but at far away I thought it was
Laura Leighton
from
Melrose Place
with a bad perm. I was seriously bummed out to find that it isn't!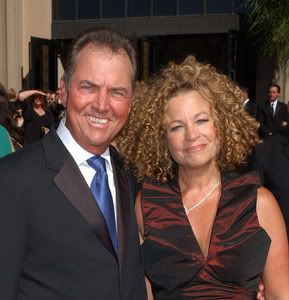 Grey Gardens
for the 21st Century!
Joan
and
Melissa Rivers
have no business making fun of a bitch. Their eyes are pulled so far a part that they can't see too well anyway!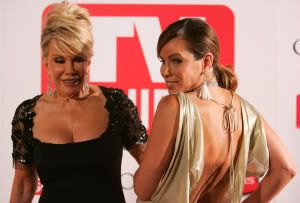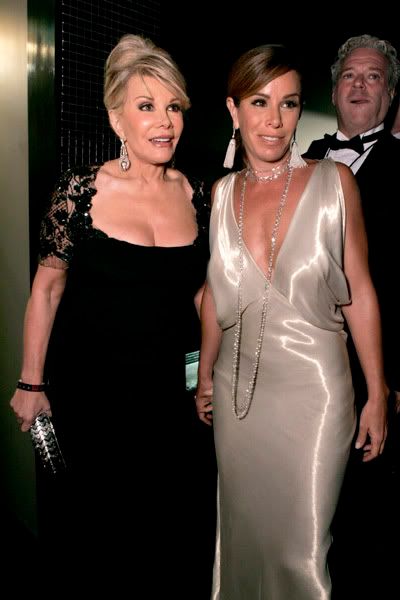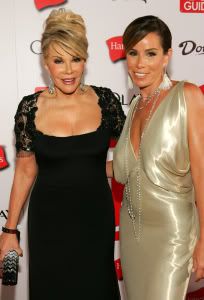 Oh
Kathy Griffin
! You know she wouldn't look that awful if she had different hair and a different dress and a different face. Ok, she's hopeless.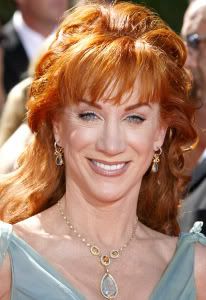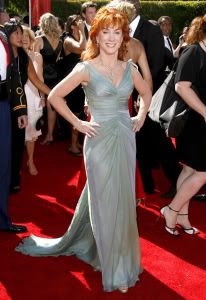 Jeremy Piven's
mother can't believe she has to come to one of these things again! She's so sick of it. Just because her son can't get a date doesn't mean she has to be it. And that Gilligan's Island look is doing nothing for his heterosexuality!