You Have the Chance...Bite Her!!!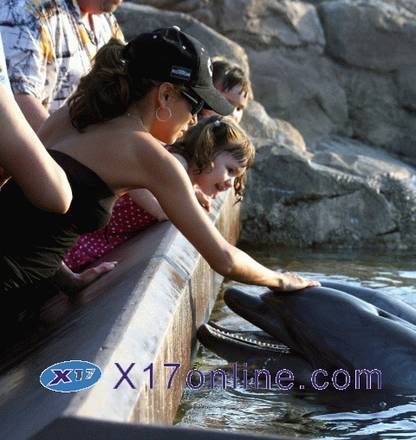 Eva LongWHORIA
is just
like Jessica Alba
in thinking that she's so hot that even dolphins want to get with her. While on vacation with boyfriend,
Tony Parker
, the pair visited some dolphins and Eva swears they were vying for her attention which made her bf jealous.
A friend said:
"I think her boyfriend got jealous with the dolphin so he jumped in to get a kiss off Eva."
I guess she loved them so much, because earlier this week she visited her new friends at Sea World in San Diego. If I knew how to speak dolphin I would have alerted him to bite her ass. I mean he was right there! Didn't
Flipper
understand some kind of weird whistle-talk? I seriously need to learn dolphin-talk. Do they teach that at the learning annex?
[
AHN
] [Photo:
x17
]