Gay Al Visits a Divorce Lawyer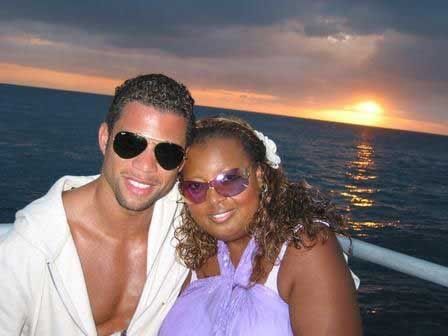 The fairy tale (and by fairy I mean Gay Al) of
Star Jones
and
Al Reynolds
may be coming to an end very soon. Gay Al was recently spotted visiting a very high-profile divorce lawyer in Manhattan.
Last week Al Reynolds visited the offices of the divorce law firm Blank Rome LLP in New York's Chrysler building. MediaTakeOut.com spoke exclusively with a building employee who first noticed Star's soon-to-be-ex. According to the witness, "Al walked up to the security desk and signed in to visit [one of the Blank Rome's divorce lawyers] Stanford Lotwin."

Mr. Lotwin is one of the most prominent divorce attorney's in New York. He worked on the high-profile divorces of Howard Stern, Donald Trump, Geraldo Rivera and Diana Ross.

After remaining upstairs for nearly two hours, Al tried to quietly sneak out of the building. But before he could leave, the witness tells MediaTakeOut.com, "I walked up to him and said 'Al, is that you', and Al ran out of the building - almost knocking over a pregnant woman."
Both Gay Al and the divorce lawyers have denied any of this is true.
I've said time and time again this isn't how it's gonna go down! Gay Al is supposed to get caught taking it like a squealing pig by a leather daddy at the rambles in Central Park. Seriously, when will the media figure this out?
[
MediaTakeout
]