Like talking to a wall...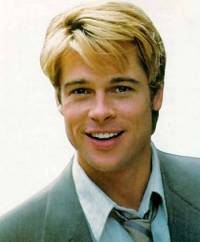 In the newest
Interview
magazine, two idiots have a chat.
Brad Pitt
interviews
Ashton Kutcher
and here's a little snippet:
Pitt
: Are you wearing underwear?
Kutcher
: Am I? Today, yes. Yesterday, you would have caught me on an off day.
Pitt
: Dude, you're hot.
Kutcher
: Well, there you go.
Pitt
: What about the press? They've already said you're stupid. Have they said you're gay yet?
Kutcher
: I don't know if I've gotten gay yet.
Pitt
: Oh really? You'll get there.
They are both really stupid and huge potheads!